---
Moto G is the best budget smartphone as it has great performance accompanied with a simple design.
Although Google sold Motorola to Lenevo for $2.91 billion, Moto G has gained a lot of popularity due to a good price and remarkable specifications. It has been officially priced at Rs.13, 999 for 16GB version and Rs.12, 499 for 8GB version.
Moto G has a 4.5 inch display (720 x 1280 pixels), 5MP rear camera with LED flash, 1.3MP front camera, 1.2GHz quad-core Snapdragon 400 processor, 1GB of RAM, 8GB/16GB internal memory, 3G, WiFi, non-removable 2070 mAh battery and runs on Android v4.3 Jellybean. It is upgradable to 4.4.2 Kitkat. It lacks card slot support.
Moto G comes with a corning Gorilla Glass 3 protection for prevention against any scratches. The display quality is excellent compared to other phones in the same range.
When it comes to clicking pictures, the pictures taken by Moto G during daylight were really impressive. Though low light pictures were not that good but much better than other phones in similar price range. Video performance is satisfactory, even the front camera is quite good for video chats.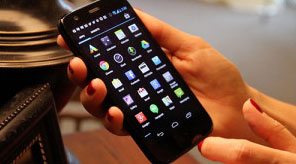 The performance of Moto G is far more than the phones in this budget. There is no delay while switching apps, phone menu or launching any of the apps. It has only 1GB RAM, but it is a really good gaming device. It beats its competitors like Micromax Canvas Turbo and even Nexus 4 in benchmark tests.
One should note that nobody does better processor threading than Motorola. MOTO does a great job here, that's how people around the world keep wondering that why the flagship of MOTO, the MOTO X comes with Dual Core processor whereas all other manufacturer gives Quad and Octa Core processor, and this is the same reason that MOTO X being dual core can easily compete all high end phones and in fact performs better at the same time the camera being less in MegaPixel gives better and Natural Colors, the screen being 720p gives sharper image. The same can be concluded for MOTO G as well.
Moto G like the usual Motorola phones offers excellent call quality even in areas of weak signal as compared to other brands. The GPS functionality is also good enough.
Moto G has 2070mAh battery which can last whole day long even if the brightness is 100% and 3G data is used. Videos can be played nonstop for 7 to 8 hours.
Overall, it is the best smartphone for this budget. Excellent specifications, compact screen, good performance at a reasonable costs and a naive look make it a great contender for other phones in the same budget. Although Moto G lacks card slot, the 16GB version is quite sufficient for the normal user and hence the best recommended version.