---
Chinese company Xiaomi launched a new Mi Band in the Indian market. According to specifications, Mi Band 5 comes with features such as large screen and near field communication (NFC). At the same time, information related to its price has also been revealed.
Famous smartphone manufacturer Xiaomi has launched Mi Band 5 on 29 September 2020 in India. The company can introduce many products based on the Intelligence of Things (IoT) on September 29 at 12 noon in the Indian market. However, enough information has been provided by the company. So, let's know more about Mi Band 5…
Specifications
Xiaomi Mi Band 5 can be given a 1.1-inch AMOLED display. In this, users can also get a remote-control camera feature. Also, according to the company, this band can be used for 14 days in a single charge. There will be a fitness tracker, heart rate sensor and a health mode. Mi Band 5 will come with a built-in microphone, which you will be able to operate by giving voice commands. It has 11 sports modes. It has a separate health mode for women. Users will get social media notifications, music control, incoming calls, text and weather updates in the fitness band.
Xiaomi's band has a 2.5D tempered glass with color display. Which comes with 5 level brightness. It has health and fitness related features such as treadmill running, exercise, outdoor running, cycling, walking, pool swimming. Along with this it also performs hard rate monitoring. All these details can be seen on the company's fitness app along with the band. The Mi Band 4 has a 135mAh battery, which gives up to 20 days of backup.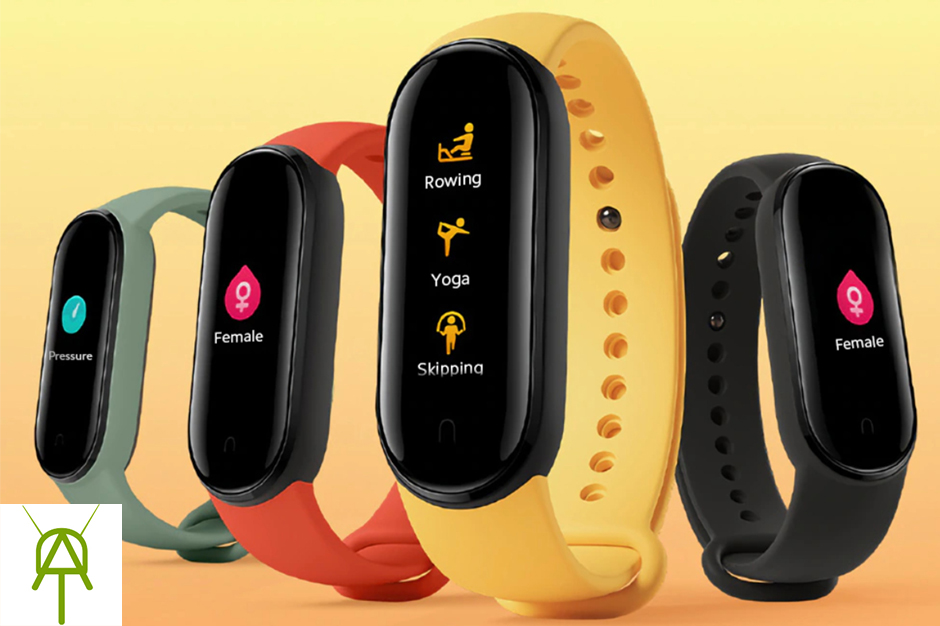 Big screen and other features
According to the product's specification, the Mi Band 5 comes with a 1.2-inch display screen. There will be a Global Support Near Field Communication (NFC) feature. However, this feature was given by the company in Mi Band 3 and Mi Band 4. It is available in India at the price range of 2,499 Rs.
Comparison between Mi Band 5 and Mi Band 4
Xiaomi launched Mi Band 5 on September 29. It has just been a few months in the Indian market. The new smart band has a standard version and another NFC version. The Mi Band 5 has a 1.1-inch color AMOLED display, which is larger than the 0.95-inch screen given in the Mi Band 4. Apart from this, there are many other differences between the two fitness bands of the company. Let's know what is the difference between the two bands of the company in terms of price and features.
Cost
Non-NFC variants of Mi Band 5 have been launched in China at 189 yuan (around Rs 2,000) and NFC variants for 229 yuan (around Rs 2,500). However, the Mi Band 5 can be launched in India for around Rs 2,499. It will be made available in Black, Green, Yellow and Red color options. The standard version of Mi Band 5 is around Rs 1,999. At the same time, its NFC version has been priced at about Rs 2,499. Smart Band comes in Black, Blue, Pink, Orange, Purple, Yellow and Green color options. Its sale is available on Amazon and Xiomi's official site. The company has not yet revealed anything about the global sales and availability of the Mi Band 5 worldwide.
On the other hand, the standard edition of Mi Band 4 is priced at Rs 2,229 in the Indian market. Apart from this, the price of its NFC variants is currently Rs 2,100 in the Indian market.
[coupon couponid="569″ name="mi band 5″]
Specifications
As mentioned before, Mi Band 5 has 100+ new animated faces with a AMOLED display of 1.1 inch which is larger than Mi Band 4. In the fitness band, 11 sports modes and personal activity index have been given, which helps to track fitness activity much better. On the other hand, the Mi Band 4 has 77 color watch faces with a 0.78-inch color OLED display. The smartwatch has six sports modes.
The Mi Band 5 and Mi Band 4 both have 2.5D glass protection on display and both these bands have a built-in microphone that enables voice commands. Both bands are water resistant up to 50 meters.
Talking about sleep tracking patterns, the Mi Band 5 has a better sleep monitoring system which now comes with REM detection. The Mi Band 4 has a 24-hour sleep detection system without REM detection support. Both fitness bands also have a 24-hour heart rate monitoring feature.
A major difference lies in the charging system. The latest band supports magnetic charging, in which the user can charge without taking off the strap. Xiaomi claims that the NFC variants of Mi Band 5 get up to 14 days of battery life, while the standard version will get up to 20 days of battery life on one charge.
On the other hand, the standard variants of Mi Band 4 will get 20 days of battery life on one charge.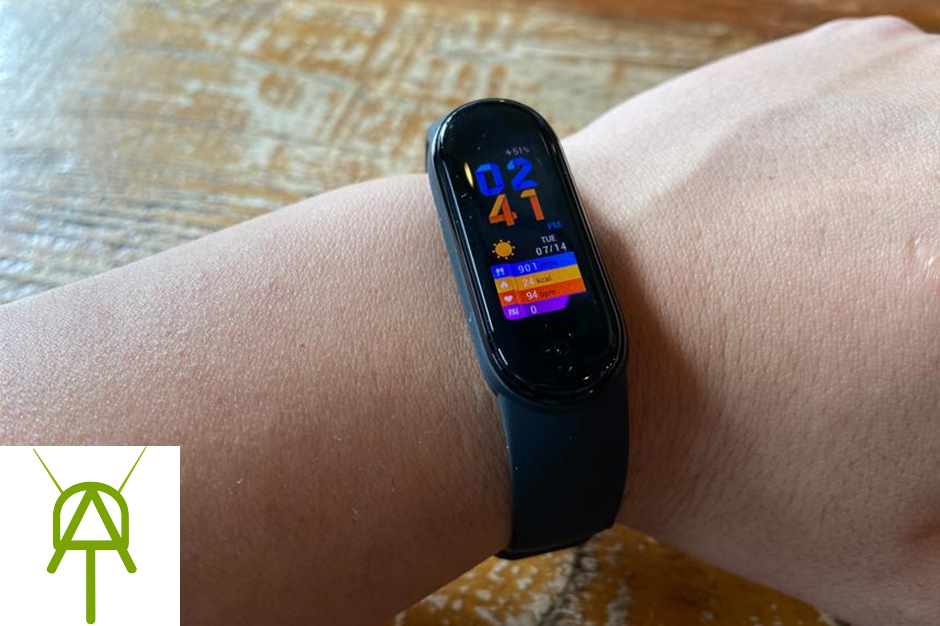 Conclusion
The initial thing is the design and here Mi Band 5 is quite similar to Mi Band 4, which is mainly due to the curved-glass design. Apart from this, the tracker now remains a bit further than the given space to fit in the rubber band, which gives it a good grip. The AMOLED display is also given to you from edge to edge (at least it seems). In the glass given in the capsule, you also find a light hole which you can use as navigation.
In the initial use, it seems that this glass can be quite a mark on daily use but nothing has happened so far. Due to the good build quality, you do not see any kind of trouble here.
Keeping in mind the price, you have been given very good features in the band. The Mi Band 5 also measures your heart rate and sleep duration and is quite accurate to a great extent.
It also easily shows the notifications of those applications of your phone, which you have given permission through the Mi Fit application. Seeing notifications on a small screen seems to be a bit of a hassle but seeing the notification without leaving the phone out of pocket sometimes proves to be a very useful feature which I personally love.
The 'Find My Phone' feature given in the band is quite beneficial for those who forget to keep their device anywhere. Here, you can detect this by creating voice in your smartphone using this feature.
The Mi Fit application does not prove to be as reliable as the Fitbit application but it is much better according to its work. In Mi Band 3, you get support for both Android and iOS.
Mi Band 5 – Remote-Control Camera and built-in Microphone