---
Mi Band 6 by Xiaomi is a fascinating, smart band that offers several upgrades over the previous model, emphasizing sports modes, usable touch screen, and robust battery.
Design and Display
The Mi Band 6 retains the aesthetics of the company's prior smart bands, with a convenient touch screen and silicone strap. Band straps are available in six different colours. Straps for Mi Band 4, 5, and 6 are identical; no distinction is obvious. Mi Band 6 features a 1.56-inch AMOLED display with a resolution of 152 x 486 pixels, 326 dots per inch, and a maximum brightness of 450 nits. It lacks automatic brightness control, necessitating manual adjustment.
Additionally, considerable effort is expended in order to customize this band. Mi Band 6 has provided 130 watch faces, and an image from the gallery as a watch face can be used. Both static and dynamic watch faces are available.
The Mi Band 6's display has excellent colour reproduction, wide viewing angles, and a high level of sharpness.  This screen is protected from filth by tempered glass with an anti-fingerprint coating. As a result, it has an appealing screen that is also highly durable. In short, the Mi Band 6's design and screen are two of its most vital aspects.
The company was able to enhance the band's comfort without sacrificing its functionality. Two factors contribute to the comfort of this stylish band. On the one hand, its portability, as this model weighs just 12.8 grams. The other factor is its size since it is a slim band measuring 47.4 x 18.6 x 12.7 millimetres. Due to the smart band's small size and lightweight, it can be worn throughout the day without any hassle.
The Mi Band 6 features a rectangular display, giving the device a classic appearance. The band is exquisitely created; as the display's outer edge is not visible, the band seems to be bezel-less. The band's body is composed of durable plastic and a rubber foundation. Simultaneously, flat glass on top appears relatively smooth and stunning from the edge.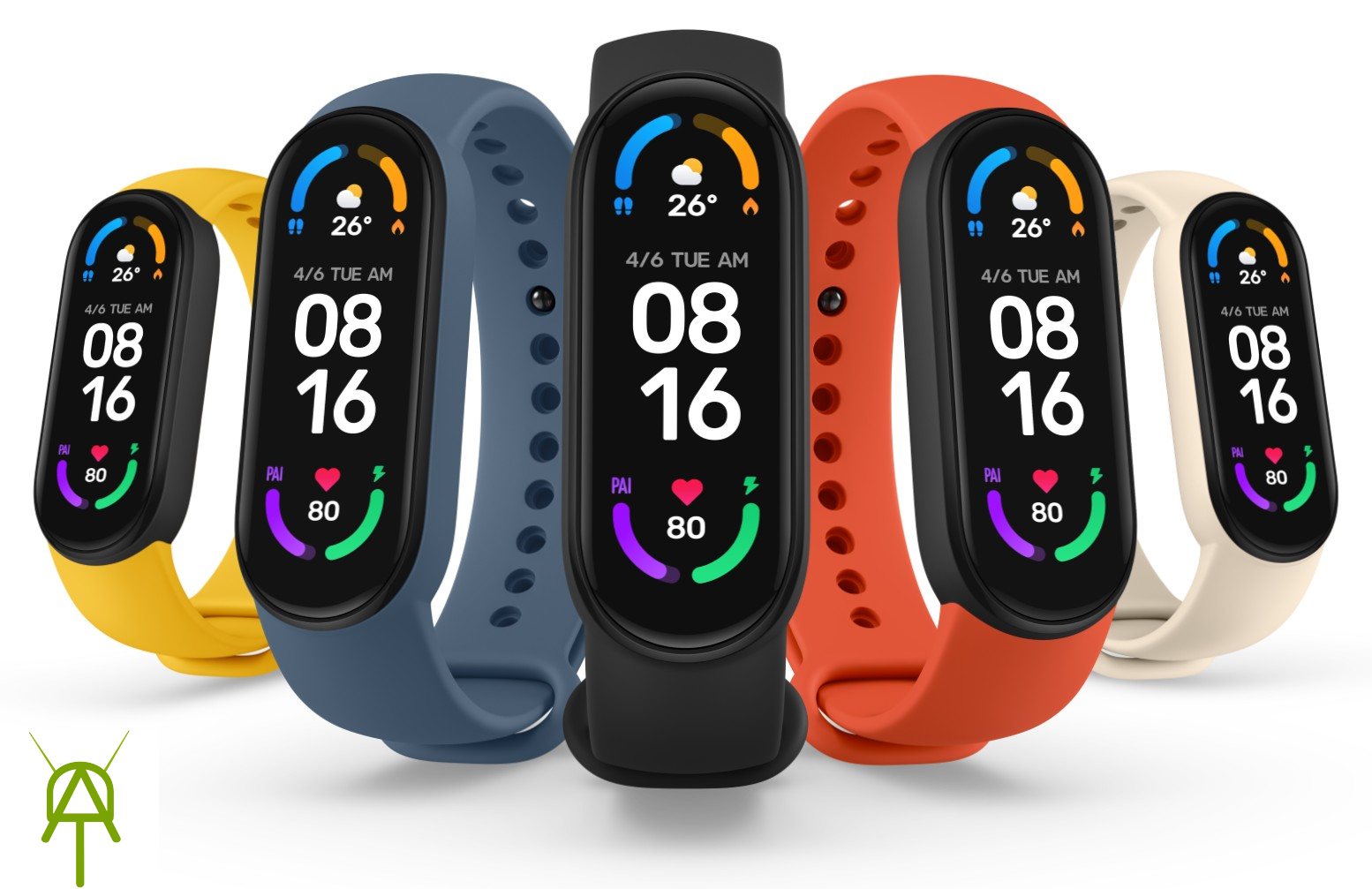 Software and Performance
Mi Band 6 is powered by the Dialog DA14697 SoC chipset, which was created specifically for wearables. This processor gives outstanding performance while consuming very little battery. Its chip design and Power Saving Algorithm control power automatically, resulting in long battery life.
Mi Band 6 is compatible with devices running Android 5.0 or above and iOS 10 or higher. To pair it with a smartphone, the Mi Fit application must be installed. The smart band performs admirably, with rapid movement between menus and functions.
The Mi Band 6 is controlled using gestures. To access the applications menu, for example, one must swipe up from the home screen. On the other hand, if you slide to one side, the shortcuts become visible. Both of these factors may be customized via Mi Fit, which also allows for the selection of which elements to display.
The Xiaomi Mi Band 6 is waterproof; it has a 5 ATM rating, which means it is safe to use in swimming pools, the ocean, rivers, and streams. If you're a swimmer, the Xiaomi Mi Band 6 is an excellent choice for tracking your activities because of its 5-meter water resistance certification.
Mi Band 6 supports Bluetooth 5.0, which enables it to connect to your phone extremely quickly. Additionally, it comes in an NFC variant with an enhanced display. As with the Mi Band 5, this band may be used to control a camera and snap pictures.

Fitness and Monitoring
The Mi Band 6 is a smart band designed for tracking sports and monitoring one's health with 30 sports modes for fitness and monitoring. The smart band can identify a variety of your workouts automatically, including walking and running. It will be extremely beneficial for athletes looking to improve their performance.
In the aspect of health monitoring, the Mi Band 6 is a band with excellent functionality. It features sensors to measure the oxygen level, pulse rate and even the heart rate, which means you will be able to monitor your health 24 hours a day. Similarly, it also gives a monitoring of our sleep cycle and its respective quality. It also allows you to keep track of the menstrual cycle.
Another beneficial characteristic is its ability to alleviate stress. Typically, this stress is quantified by monitoring the heart rate and the saturation level of oxygen in the blood. Additionally, it provides alarms regarding your physical inactivity, and it also provides personalized health suggestions based on your data.
Battery Life
A powerful 125 mAh battery has been included. According to the company, its battery provides 14 days of backup on a single charge, whereas in power conservation mode, the battery backup is 19 days. This Mi Band 6's compatibility with progressive screens and battery capacity is praised.
When pushed to the limit, with all health functions engaged, the brightness level set to maximum, exercising every day of the week, and the smart band connected to the smartphone for alerts, the battery life of the smart band exceeds 7 days. One of the Mi Band 6's strengths is its battery life and charging speed.
The smart band is accompanied by a magnetic charger that is attached to the capsule's back. The Mi Band 6 requires approximately one hour and forty minutes to charge completely. As it charges wirelessly, its respective magnetic charger is supplied in the box.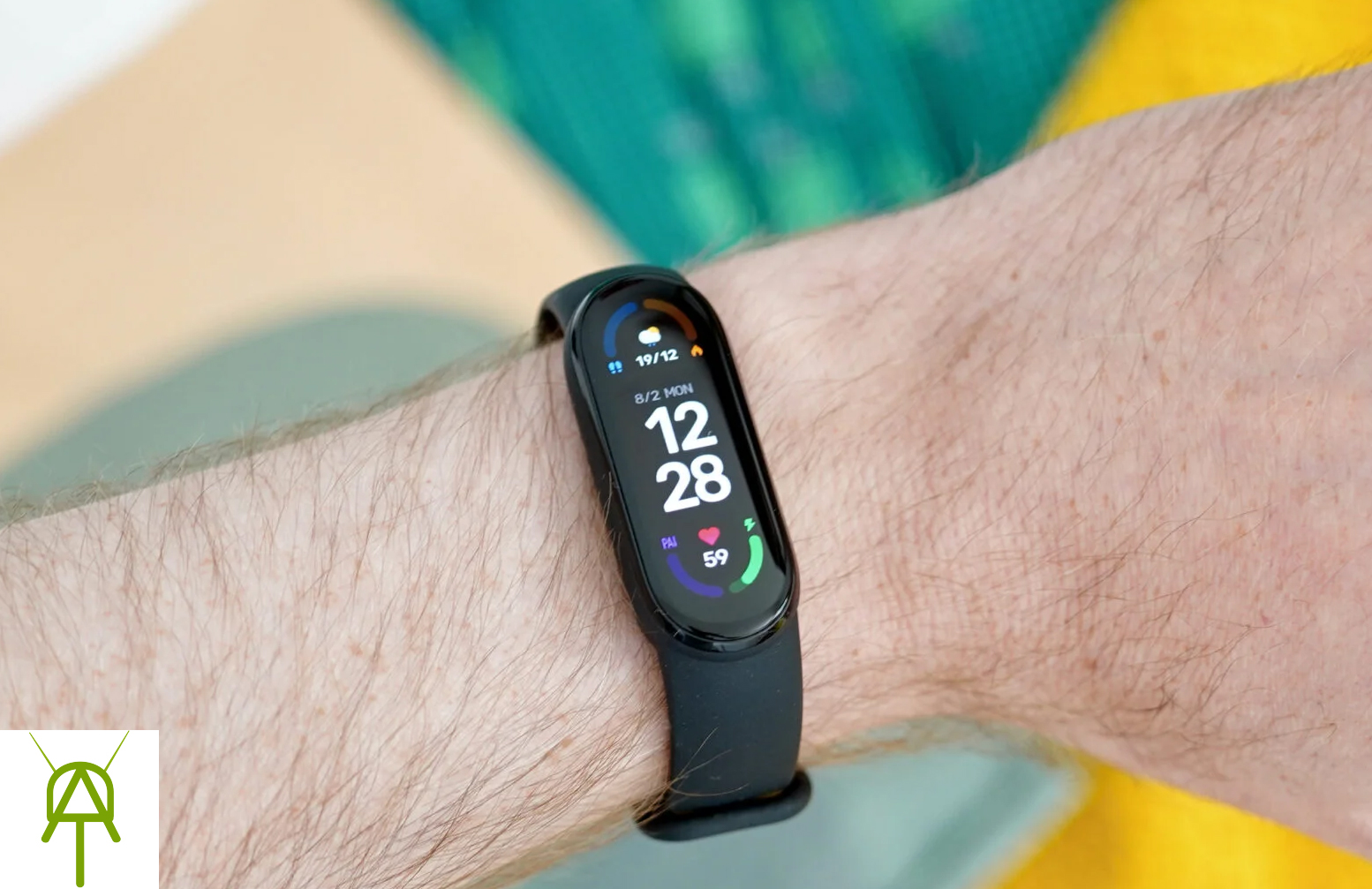 Final Verdict
Xiaomi has long been the market leader in smart bands. This new Mi Band 6 features an excellent display, battery, and performance. If you engage in both indoor and outdoor activities and desire an affordable sporty-looking band that not only tells the time but also keeps you updated and connected via multimedia, this is the band for you. Along with providing call and message alerts and long battery life, the Mi Band 6 may be a wonderful option.
This fitness band features sensors that measure heart rate and sleep patterns, as well as PAI (Personal Activity Intelligence) technology. Users will be able to maintain their fitness levels with the help of this band. Although the Mi Band 6 is a very capable smart band, it lacks Alexa-like assistants.
Additionally, this band offers 11 athletic modes, which include yoga, indoor cycling, and jump rope, the standard tools such as mobile app notifications, events, alarms, weather, music, global clock, flashlight, snap photos, stopwatch, timer, and find phone are also included.
Mi Band 6 | Sleek, Slim and Best Fitness Band