---
Folding smartphones are currently a trend, and many manufacturers are betting everything to enter the competition in this market. One of them is Oppo, a company that has only been in the industry for a few years but is already a leading player in innovation and sales volume. Oppo has recently launched its first foldable smartphone, i.e., Oppo Find N.
Oppo Find N Design
Oppo's foldable smartphone is user-friendly in every way; it's fundamental in design, natural in composition, and comfortable to hold. This smartphone is unique in that it is far smaller than other foldable smartphones with an identical form factor. It offers solid performance while remaining a manageable weight and size.
When it comes to dimensions, we get a foldable smartphone, 13 centimeters wide, 7.3 centimeters broad, and incredibly well built-in light of the hinge difficulty. It has two thicknesses: one of 15 mm when folded and another of 8 mm when fully opened. It typically weighs 279 grams.
However, the Oppo Find N features a revolutionary hinge design, the fold is visible, particularly when viewing multimedia content, although this is not an annoyance. Additionally, the space between the screens is eliminated when they are joined. The folding is precise; in general, the hinge and screen folding experience is rather pleasant.
Additionally, the hinge has a high resilience, allowing the device to be unfolded from a 50° to a 120° angle. Hundreds of times opening and closing the item imparts a sense of durability. When opening the screen, the mechanism seems robust yet accurate. Oppo Find N is available in three different colour options: black, matte white, and light purple.
The outside edges are curved in 3D, and the power button features a side-mounted fingerprint scanner. It features a dual speaker system; its arrangement is a little odd, as both speakers are located in the same lower section, resulting in two speakers that are oriented identically when the screen is unfolded. The sound is quite loud and clear.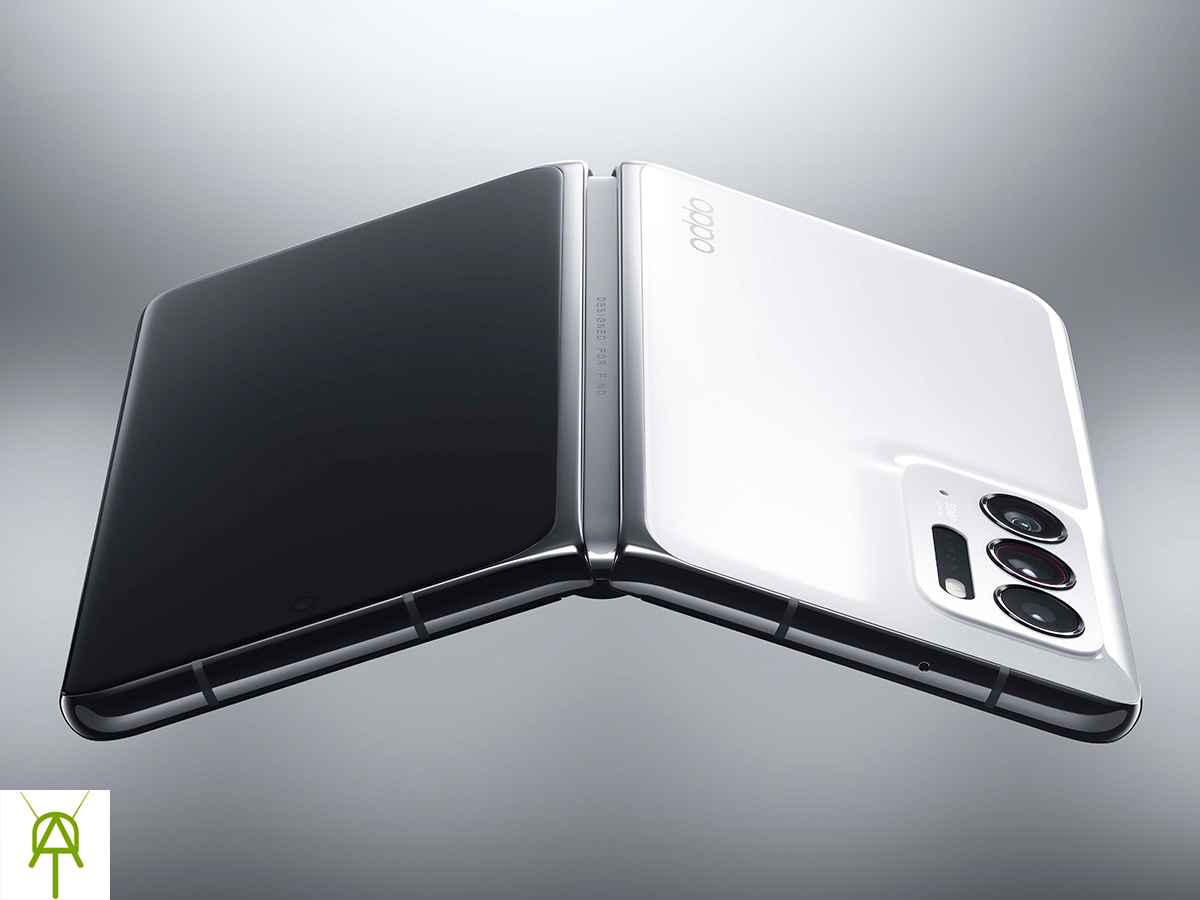 Oppo Find N Display
It features a 5.49-inch external display with Full HD + resolution and a 2:1 aspect ratio. It is 8.4:9 in aspect ratio. The flexible inner screen is 7.1 inches and features a Full HD + resolution and a 120-hertz refresh rate, and an LTPO (low-temperature polycrystalline oxide) panel for improved screen performance.
The exterior display is modest by today's standards, making it a relatively compact gadget; it utilizes AMOLED technology and has a high peak brightness of 1000 nits and wide viewing angles. Although it features a 60Hz refresh rate, it is not a good screen.
The internal display is a flexible AMOLED panel with a 120 Hz refresh rate and a maximum brightness of 1000 nits. It's a little better display than the external screen, but it's still not up to the standards of a typical smartphone.
 Oppo Find N Camera
There are three cameras on the rear of the smartphone: a 50 MP Sony IMX766 primary camera, a 16 MP ultra-wide-angle camera, and a 13 MP (telephoto) 2x optical zoom lens. Additionally, it features a 32 MP front camera for capturing flawless selfies.
We get good images with an excellent dynamic range and rear camera performance even in low light. The wide-angle is a step behind, where we can notice some temperature and tone variances in the image. Although it is unobtrusive, the front camera performs admirably. The advantage is that you can capture images with the device's primary cameras without unfolding them.
Oppo has always done an excellent job with its cameras. Oppo Find N's primary camera records 4K video at 60 frames per second and performs admirably with the stabilizer. As usual, OPPO does an excellent job in this aspect, with numerous software choices and various stabilizer modes.
Performance
The Oppo Find N performs admirably; it is equipped with a Qualcomm Snapdragon 888 chipset, which optimizes multitasking. It runs ColorOS 11, which is based on Android 11.
DDR5 and USF 3.1 are two of the most advanced technologies available. When it comes to memory, we have two options: 8 GB or 12 GB. Additionally, we have two internal storage options, 256 GB and 512 GB.
The Oppo Find N supports all available connectivity technologies, including 5G, NFC, and the latest Bluetooth 5.2. Additionally, it has several powerful folding format enhancements, such as automatic app switching between the external and interior screens when the device is opened or closed.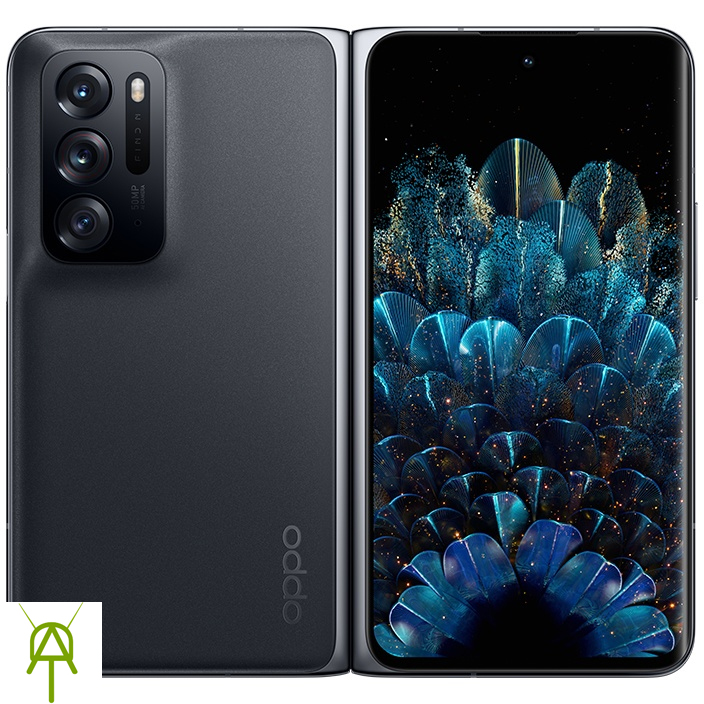 Battery and Charging
With a 4500 mAh battery, daily use with the external display will easily last a day. In the most difficult cases, everything changes if we go to the internal screen. However, we have 33W fast charging and 15W wireless charging, not affecting the device's battery life.
A battery that lasts all day and has SuperVOOC flash charging. According to Oppo, the phone has been optimized to charge 55% in 30 minutes and 100% in 70 minutes.
Final Verdict
Folding smartphones are a hot trend right now, and many manufacturers are risking everything to reach this market. Oppo did an excellent job bringing the world's first commercial folding smartphone to market. A superb gadget in general, with a unique design that we enjoy, a somewhat smaller size for day-to-day use with the screen closed but adequate, and a slightly larger screen once opened for the enjoyment of material or work.
Oppo Find N | First Foldable Smartphone from Oppo