---
Moto G Series has proved to be the best budget high quality smartphones. Moto has given tough competition to phones like Xiaomi and its other Chinese competitors. Moto devices are being upgraded according to the daily user needs.
Hardware and Design
Finally in this fifth generation of Moto G series phones, now Moto has a metal body. Moto G5 Plus sports an aluminum finish and the 5.2 inch screen makes it look sturdy. Plastic sides and metal looks make Moto G5 Plus look radically different than its predecessors.
Moto G5 Plus has fingerprint reader in oval shape unlike the rectangle shape in Moto G4 Plus which makes it look even better. Fingerprint sensor is really good in Moto G5 Plus, you can use it to unlock or lock the phone besides you can also use it to go back or for multi-tasking instead of reaching for the Android navigation buttons.
SIM slots and microSD card storage slots are placed on the top of the phone. Fortunately, Moto G5 Plus does not have hybrid SIM slots unlike other phones which gives it a big advantage over its rivals.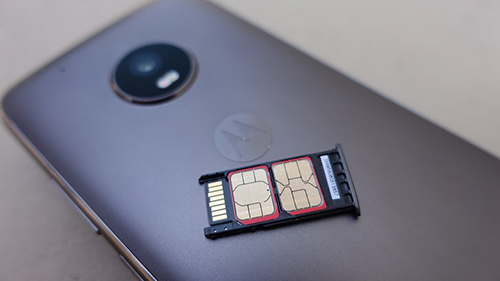 The bottom of the phone has both micro-USB port for charging as well as 3.5mm jack. Moto G5 Plys hasn't adapted the more user friendly USB type-C port as yet. The right side has the power and volume buttons and left side has nothing on it. The front of the phone features the new 'Moto" logo right above the screen and the classic batwing Moto logo is at the back below the camera.
Moto G5 Plus comes with a SIM ejecter tool, earphones with microphone and the Moto Turbo Charger which has fast charging capabilities. Moto G5 plus has nano-coating technology on the phone which acts as a water-repellent. Slight exposure to water such as splash or rain does no harm to the phone but submerging the phone directly in water may not be good as this phone isn't entirely waterproof.
Moto G5 Plus reminds us of Moto Z due to the circular housing on the rear of the camera and dual-LED flash. Moto G5 Plus is 7.7mm thick which isn't that slim but it helps to grip the phone better. The rounded edges and corners make the phone comfortable to hold and use.
Moto G5 Plus weighs only 155grams same as its predecessor. Moto G5 Plus features 5.2 inch IPS LCD display with full-HD resolution for an impressive 424ppi pixel density. Although its display has been reduced we feel that this is the optimum size. Corning Gorilla Glass 3 is used for protection similar to its predecessor. The screen is good enough to watch movies, videos or play games. Sunlight legibility is decent and viewing angles are good. There is a Color Mode feature in display settings from which users can switch between two modes – standard and vibrant color reproduction.
Moto G5 Plus now comes in Lunar Grey and Fine Gold colors which are really attractive as compared to its predecessors or its other rivals.
Moto G5 Plus has a Snapdragon 625 processor coupled with Adreno 506 GPU which runs smoothly most of the time and this processor has been used in other phones which are very expensive compared to Moto G5 Plus. The specialty of Snapdragon 625 processor is that it consumes 35% less power compared to Snapdragon 617 Processor. These 600 series is specifically designed for little high end performance and low power consumption.
Software
Moto G5 Plus has 2 variants being sold – 3GB RAM with 16GB storage and 4GB RAM with 32GB storage. Both support micro SD cards up to 128GB.
Moto G5 Plus supports Nano-SIM's which can connect to 4G networks – though one at a time. NFC, VoLTE and GLONASS also are supported.
Moto G5 Plus is the first budget smartphone to run Android 7.0 Nougat. Its user interface is close to Google Pixel Launcher which includes pull-up app drawer, trimmed down settings menu, classic notification shade and much more.
Display options let you toggle on notifications that show even though the display is off. You can control these notifications like blocking apps from the display, set how much detail to be displayed, when the detail should remain dark and toggle on touch vibration.
Moto has a better standby notification screen than any other phones in market. Notifications from many of the apps and their details can be seen without unlocking the device.
Google Assistant is one the most important features in Moto G5 Plus. It can be activated by simply long-pressing the home button. You can chat with it naturally to search for anything or interact with your phone.
Motorola has added its own small tweaks and software to make Moto G5 Plus distinct. The basic Google apps like gallery, clock and messages still remain but Moto app gives access to always-on display mode along with gesture controls and few more tweaks.
Moto Actions gives access to toggle various actions and display settings with a simple movement or gesture. You could chop twice to turn on the flashlight, twist your wrist to open camera or pick up the phone when it rings to switch to vibrate.
Android Nougat offers several features like split-screen multitasking in which you can run two apps simultaneously. Nougat groups notifications from a single app and users can set priority level for app notifications. Data saver feature restricts specific apps from using cellular data in background and Settings app has a new menu on the left for easier navigation.
Performance
Multitasking can be handled with ease and apps are launched quickly in Moto G5 Plus. In gaming, even heavy games can be played easily with no lag. Media files are handled well, 1080p video files and FLAC audio files can be played with ease. Google Play Music offers less audio tweak options so third-party music players can be used.
Bundled earphones are not so good so one can opt for better earphones. Moto G5 Plus has loud speakers though audio quality is not good enough.
When Moto G5 Plus was used for Navigation, the rear panel became uncomfortably hot. LED indicator is absent on this phone which is very useful to check notifications and while charging.
We recommend the higher version of Moto G5 Plus (4GB RAM/64GB) as 2GB RAM isn't enough if you really want a smooth performance.
Camera
Moto G5 Plus sports a rear camera of 12MP (f/1.7 aperture and dual LED flash) with a feature called Dual Auto focus Pixel which lets you lock focus in a blink and a front camera of 5MP (f/2.2 aperture and display flash). The front camera can be very handy in dim areas. Camera offers 8X digital zoom and an active viewfinder which can recognize QR codes and bar codes.
You can capture slow-motion videos and also switch to professional mode. Beautification mode is offered for the front camera which can be toggled in the settings. Just a tap on screen enables you to switch to the front camera.
In terms of Image quality, Moto G5 Plus captured decent pictures in all situations due to the phone's quick focusing abilities. Daylight landscapes were detailed with punchy colors whereas in low light pictures had noise and sometimes appeared grainy.
Professional Mode is quite good and it lets you adjust settings like white balance, shutter speed, ISO, exposure compensation and manual focus.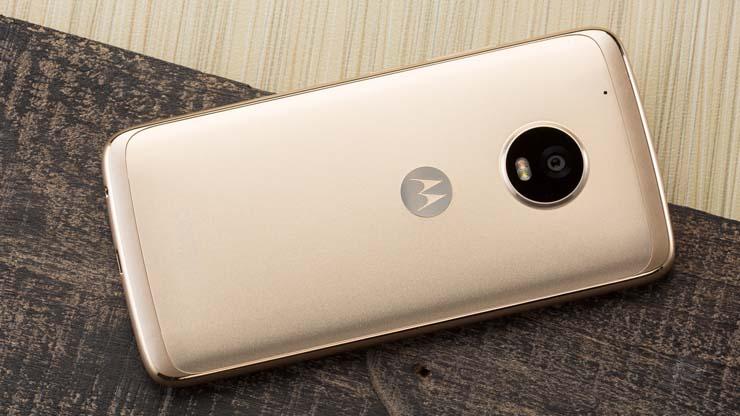 Front camera has good color accuracy with sufficient light though results were average in low-light conditions. The default camera app does not contain any filters. One can record 4K videos at 30fps which is a great advantage, even full-HD video recording can be done at 30 and 60fps. 4k videos seem to look better than full-HD ones.
Battery
Moto G5 Plus comes with a 3000mAH non-removable battery which can deliver upto 24 hours of usage. The Turbo Charger gives 6 hours of battery life with 15 minutes of charging and 100 percent charging in 1hour 30 minutes. Fast-charging is another advantage of Moto G5 Plus over its competitors. Moto G5 Plus offers about 12 hours of continuous playback which is really good. Call quality is satisfactory.
Verdict
Moto G5 Plus has great design, brilliant performance along with good battery life. A stylish metal body phone which offers Android Nougat and has Fast Charging feature too.
Few issues like heating up when GPS is active and the low light camera performance persist.
A phone which gives competitors a run for money in terms of software, design and performance – is really worth the price tag.
Motorola G5 Plus – best smartphone